STRAIGHT LINE LOGIC
From Karl Denninger on a guest post at theburningplatform.com: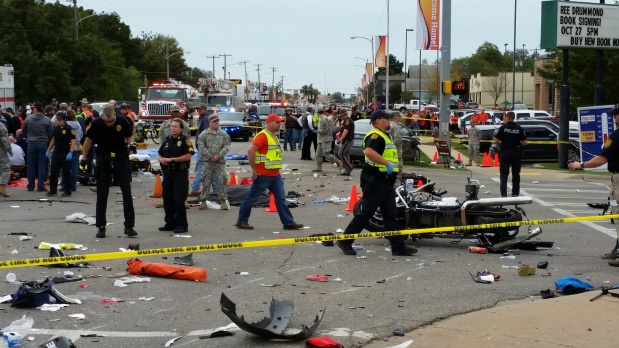 The woman who plowed through a parade, killing several and injuring many more, is now being claimed to have a mental illness by her attorney.
Quite clearly, SUVs are dangerous in the hands of mentally unstable people; 4 are dead due to this rampage that was caused by an SUV. If we just banned SUVs, or forced everyone to undergo a background check and prevented anyone with mental illness from buying or operating one, these tragedies would never happen.
The silence is deafening, Mr. Bloomberg and "Concerned Moms"…..
http://www.theburningplatform.com/2015/10/26/ban-assault-suvs/