STRAIGHT LINE LOGIC
The major city with the strictest gun control also has the highest murder rate, and the response by the mayor to a recent spate of gun violence is more gun control. From Breitbart via theburningplatform.com:
Kind of ironic, don't ya think?
If only Chicago had tough gun laws, this would never happen. Oh yeah, they have the toughest gun laws in the country.
Maybe they should ban shooting memorials.
Will Black Lives Matter be protesting this mass shooting? How about Jesse or Sharpton?
Maybe Obama can take time out from his $400k per speech tour to do some community organizing on the Southside and convince these rambunctious teens to stop shooting each other.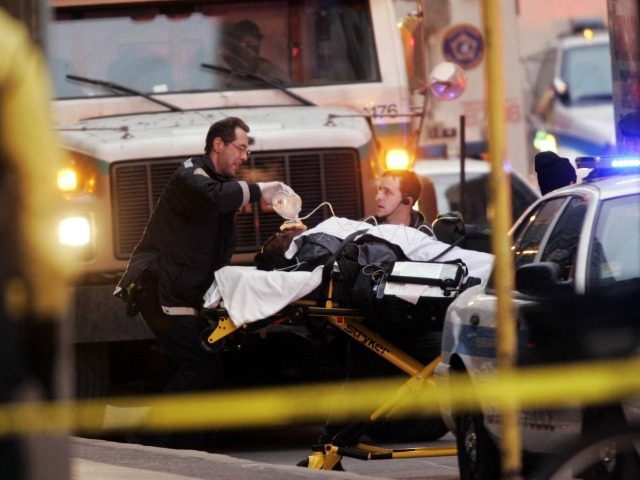 Ten people were shot–two fatally–on Sunday during a memorial for a Chicago man who had been shot and killed earlier in the day.
The shooting at the memorial occurred in Brighton Park around 5:20 pm.
View original post 152 more words