The Columbus Dispatch is reporting that members of the East Guernsey Local Board of Education in Guernsey County took action Monday night that they hope will secure added safety for the children of the district.
After a two-hour executive session, the board unanimously adopted a resolution authorizing the arming of select members of the staff.

More specifically, the board agreed to provide "written authorization for certain persons designated by the superintendent to convey deadly weapons or dangerous ordnance in a school safety zone, or to possess a deadly weapon or dangerous ordnance in a school safety zone of the East Guernsey Local School District."

In order to be an armed staff member, he or she must be permitted under Ohio law to carry a concealed handgun.

Additionally, the staff member must undergo tactical training and re-certify annually.
Meanwhile, in Butler Co., Ohio, Sheriff Rick Jones is making international news after calling for armed teachers in schools, and then advertising a free class for them to get concealed handgun license training. In less than 48 hours, more than 300 teachers applied for 50 available seats.
In response to the 2012 Sandy Hook Elementary School Shooting in Newtown, Connecticut, which claimed the lives of 20 children and 6 adult staff members, Buckeye Firearms Foundation launched an emergency response training program here in Ohio for teachers, administrators, and other school staff.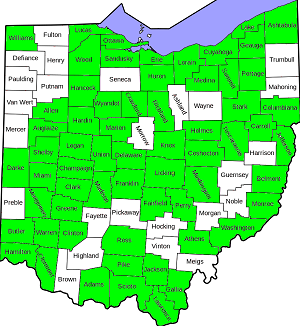 Called FASTER Saves Lives(Faculty/Administrator Safety Training & Emergency Response), the nonprofit program has to date provide high-level training to nearly 1300 teachers and staff members from 225 school districts in 12 states. This includes teachers and staff in 76 of Ohio's 88 counties.
"The response from Ohio educators has been more enthusiastic than we could have ever imagined," said Joe Eaton, FASTER Program Director.
Read more @ Buckeye Firearms Assoc